Custom Printed Backgrounds For Your Event
Standard Fabric Banner
Our standard custom background is printed on polyester fabric that stretches to give a fitted and tight fit every time. Your graphics are printed using dye sublimatation so it offers eye-catching, vivid printed graphics and is guaranteed to be glare free.
Our standard background size is 230cm x 230cm and turnaround time is 14 days.
The price of a full colour 230x230cm standard background is 90,000HUF.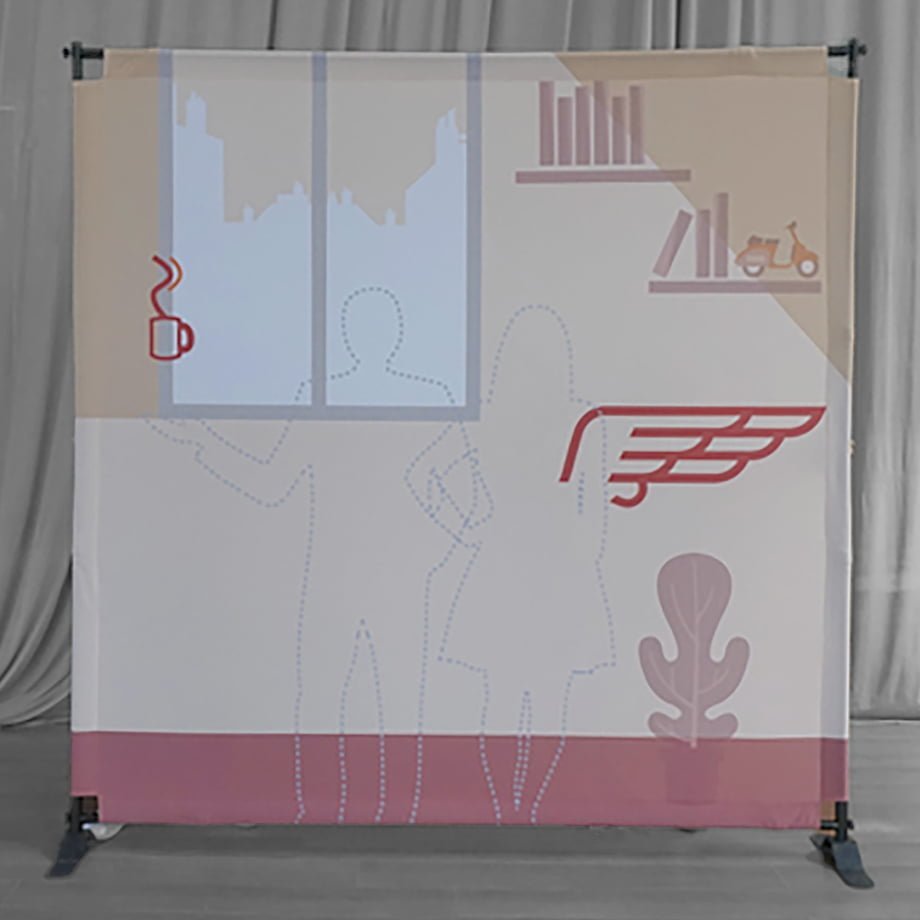 Pillowcase Fabric Banner
Our pillowcase background uses the same quality material as our standard background. The difference is that the pillowcase background has a front and rear panel, so it stretches over the frame for a cleaner, more professional look. Both backgrounds will produce wrinkle and glare free photographs, but if looks are important at your event… the pillowcase background is the perfect choice.
Available with single or double sided print.
The price of a full colour 230x230cm pillowcase background printed on one side is 105,000HUF or 150,000HUF for a double sided print.